The sloth that talks back... slooooooowly!
Meet Snax.
Snax the Sloth is from the big city, where life moves fast.
But Snax is verrrry sloooooow!
So he wants to leave the city and come home with you!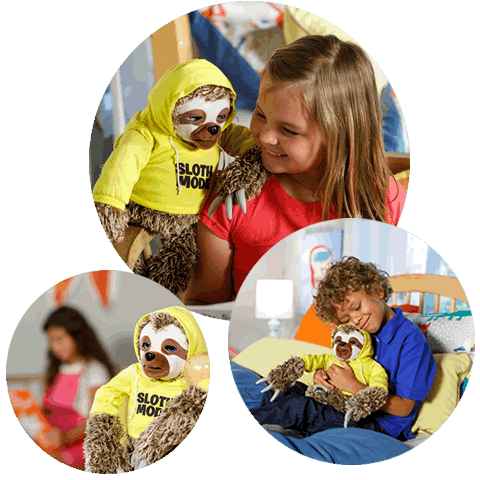 His eyes and mouth move when he speaks. Just press his hand and talk; Snax will repeat back what you say, slowly.
Snax has fully poseable arms and legs, so he can hang from anything -- just like a real sloth!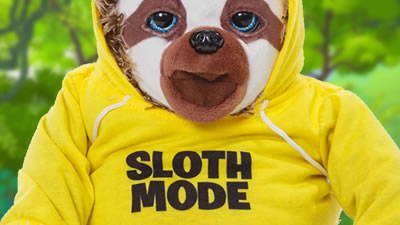 Snax comes with a super awesome hoodie, which you can take on and off if he gets cold.
Watch the Video
Snax is famous! He has his own TV commercial, and even has a book deal in the works. Watch!
Includes everything shown + free shipping!